Monday 22, 2010: Second working day
Waking up after the first night in the tent in the rock cut structure on Umm el-Biyara it became quite clear that Stephan Schmid and André Barmasse had taken the bad cards in the game, because the sky was extremly cloudy and weather therefore very windy and cold. But wrapped up in five layers of clothing they started to explore and analyze the structures on the plateau, knowing that the Leica satellite system would not be available before the next day.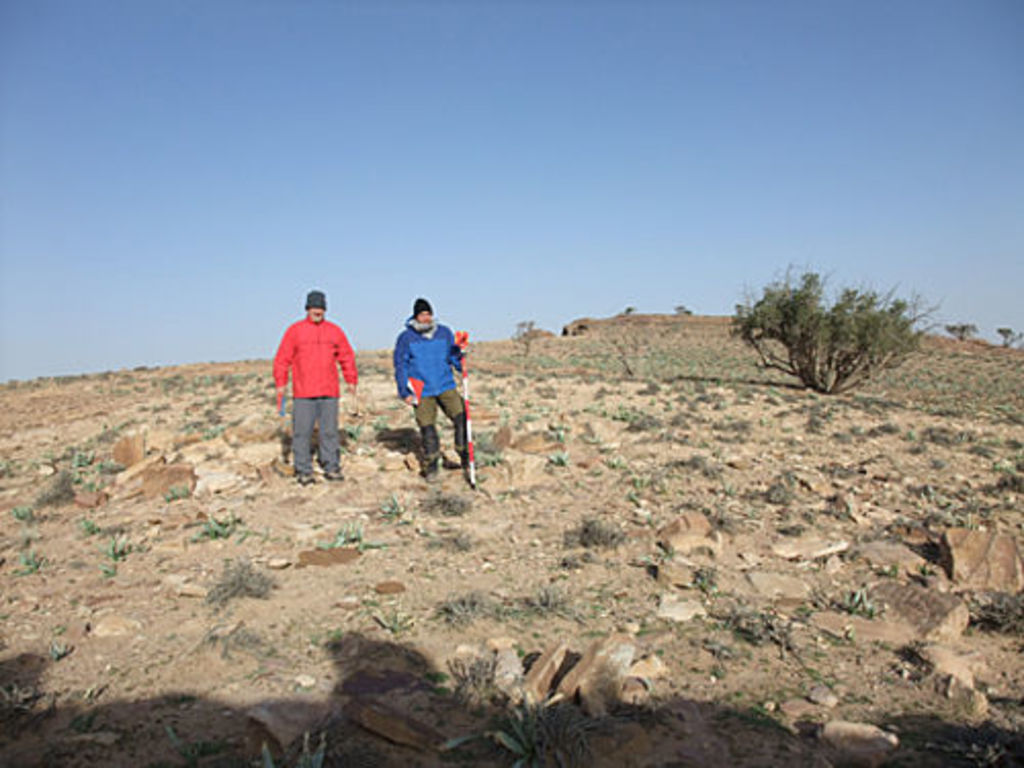 Of alle the structures on Umm el-Biyara there are two types clearly decernible. Almost in the middle of the plateau (slightly to the southern part of it) there are the Edomite buildings, excavated by Cristal Bennett in the Sixties of the last century. In the north-eastern part there are the remains of about twelve budling structures clearly belonging to the Nabataean era. These buildings do not seem to be following a rectangular layout, but are loosely connected to each other following the outlines of the rock. In most of the cases they are built on terraces and outcrops of the rock, sometimes even to the very edge of it. and almost all of them have an excellent view to the surrounding mountains and towards the city center.
In the area of the Aslah triclinium the cleaning of the walls inside the rock cut room continued. Marco Dehner standing on a high ladder carefully tries to brush away the layer of black oily fire smoke without harming the sandstone behind it. In addition to this, the remains of goat herding were also removed from the entire floor and the triclinium benches.