Sunday, April 4, 2010: The 4th week starts
The Umm el-Biyara team is close to the shutting down of their camp site on the plateau for this year's survey campaign, as soon as the last measuring point is taken by the measurement team consisting of Will Kennedy and Guido Teltsch (guided by structure lady Maxie Maria Haufe). As they were on a beer trip at Aquaba during the weekend, nobody really knows if this will take one day or another whole week ...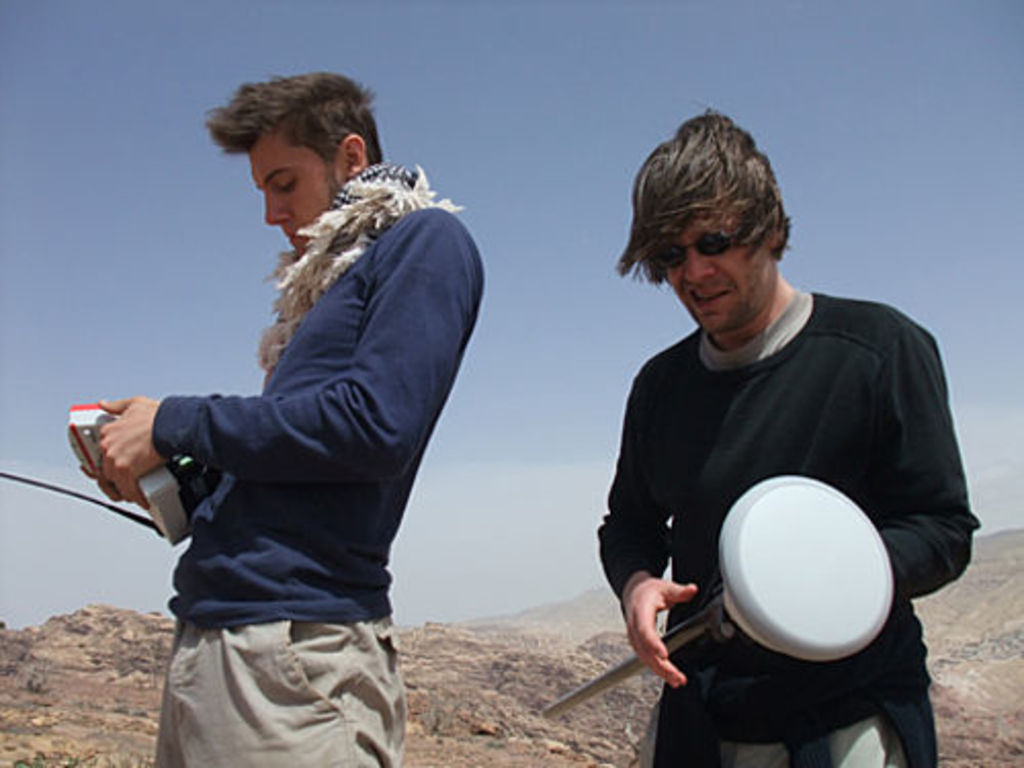 At the Aslah Triclinium excavation work is going on. For the last week no more trenches will be opened, so there will be enough time to wash and study the pottery and to finalize all work ontime.